Bales up to 250kg. The BP 18 vertical chamber baler compresses paper and plastic film into high density bales. The pressing plate with TopPlus system ensures the long life of the BP 18 press.
An exclusive sealing system inside the pressing chamber prevents the re-expansion of the pressed material.
BalePress 18 is available with strap or wire binding and with manual or automatic door.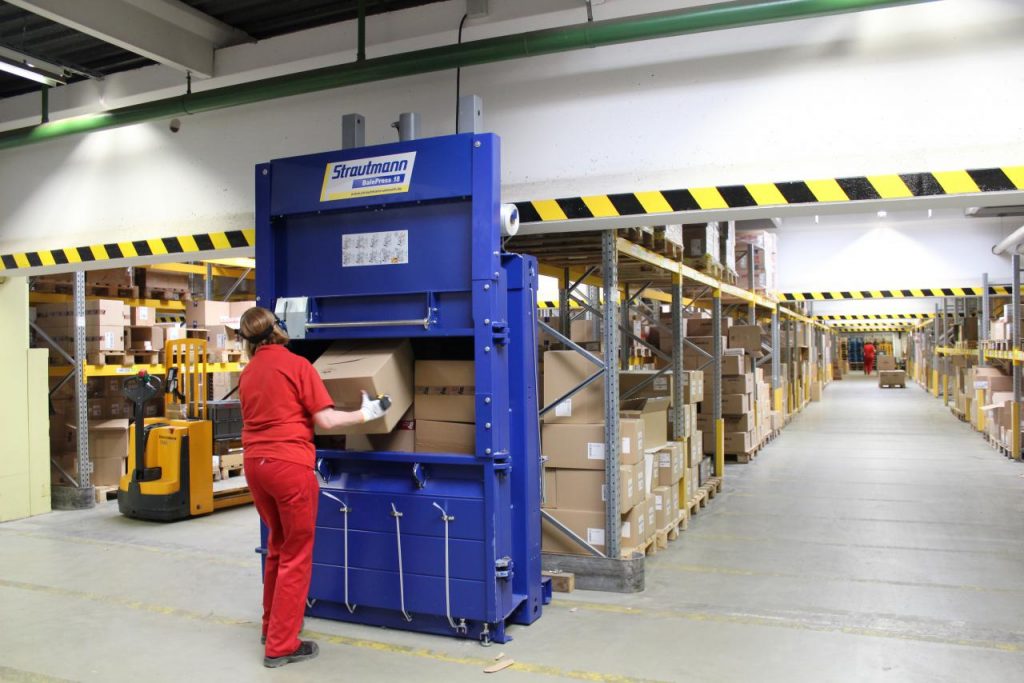 MAIN FEATURES
Power supply: 400 V – 50 Hz
Installed power: 4 kW
Pressing force: 180 kN
Travel: 890 mm
Weight: 1400 kg
Loading: 1190×555 mm
Cycle: 34 sec.
Bale weight: 250 kg
Bale dimensions: 1200 x 800 x 800 mm
Sliding door
Mechanical ejection of the bale
Strap or wire binding
MATERIALS
Savings in warehouse and transport costs