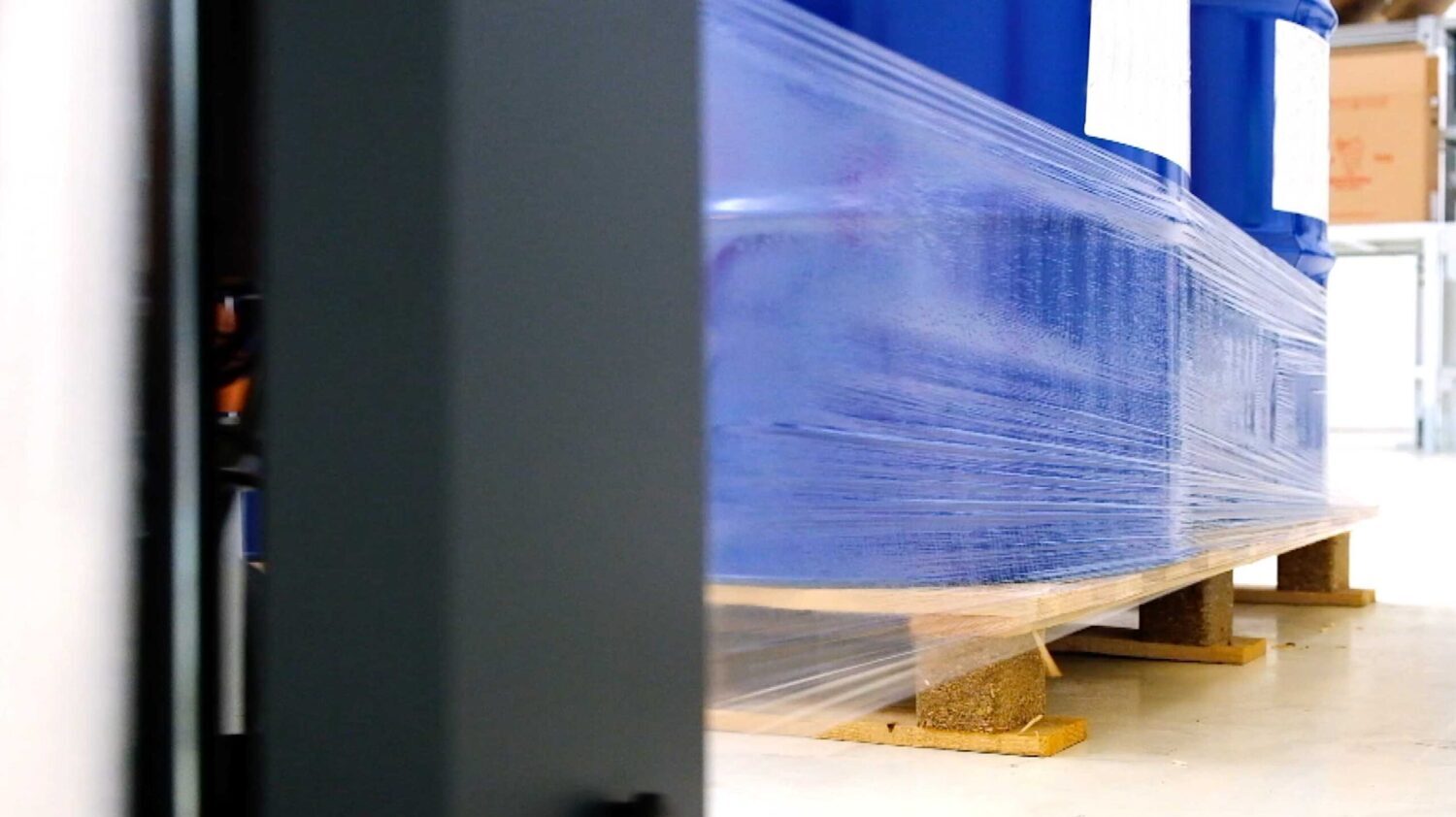 Film carrier with ELECTROMAGNETIC BRAKE
PRODUCT HEIGHT detected by photocell
Adjustable film carrier SPEED from 3 to 5 m/min.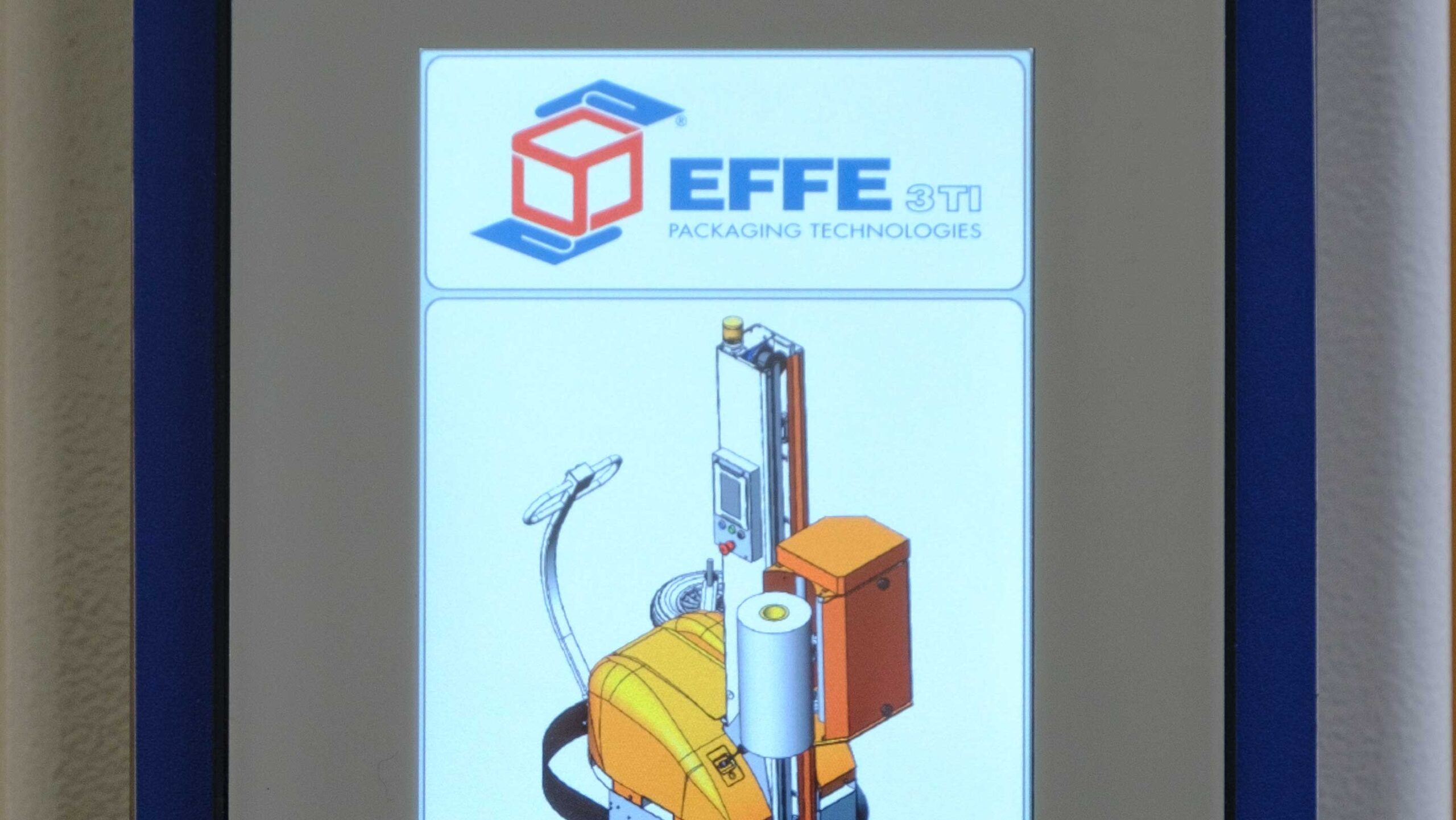 TOUCH-SCREEN control panel
SPEED adjustment up to 1,1 m/s with gradual start and stop
ADVANCED working cycle PROGRAMMING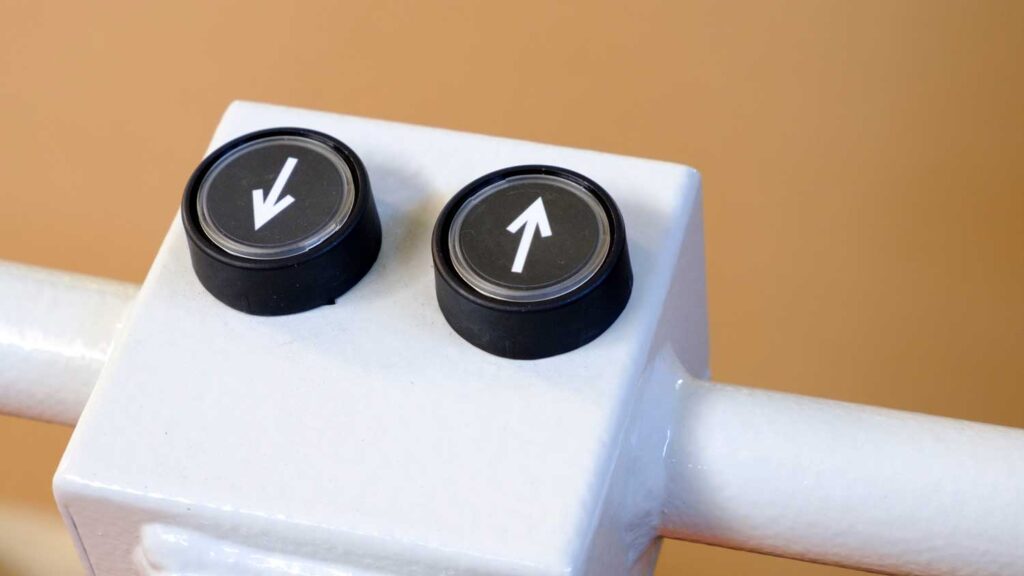 PATENTED driving and traction system
Manual movement with push buttons on directional rudder
Hinged column for transport
Hours for a complete charge
Maximum height (optional)
1000mm footprint from pallet
Flashing light and sound signal
PHOTOCELL FOR BLACK PRODUCTS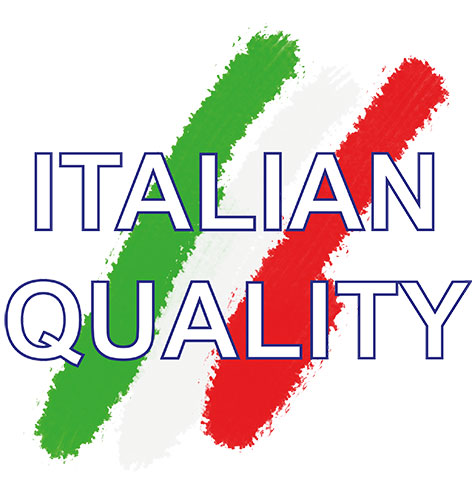 DESIGNED AND PRODUCED EFFE3TI
If the product isn't loaded onto a wrapping machine, it's the wrapping machine that moves aroung the product. Here's OSCAR is designed for versatility and mobility needs, where immediate "on site" wrapping is needed.
It can be easily moved thanks to handlebar equipped with buttons for handling or moved with forklift. 
Dimensions WxLxH: 690x1060x2100 mm
1000mm footprint from pallet during wrapping
Minimum package: 600mm x 600mm
Working range per charge: moore than 250 pallets (W800x1200xH1500)
Complete charging cycle: 8 hours (on-board charger)
Flashing motion and sound signal at start and end of cycle
Column height H: 2100mm
Weight 250Kg
Wrapping height detected by photocell
Variable speed up to 1,33 m/s with gradual start/stop
Variable film carrier speed from 3 to 5 m/min.
Top and bottom reinforcement wrapping
Reinforcement wrapping with "step" cycle
Up and down speed adjustment of the film carrier
Separate film tension adjustment for each cycle position
Intermediate reinforcement with altitude and speed setting
Manual movement
Hinged column for transport
Side and back forklift housing
Model V.3 — Film tension with electromagnetic brake
End film and film breaking report
Battery status report
Touch-screen control panel