Ideal press for supermarkets and department stores. The AutoLoadBaler vertical chamber press is a single chamber press that allows high profitability. The materials are collected directly thanks to the high capacity trolley which is then inserted directly into the press without any material transfer operation.
The carriage is automatically emptied from the press during the compaction cycle.
The cart can be customized with your company's colors / logo / slogan, adding personality and becoming an efficient and free advertising system.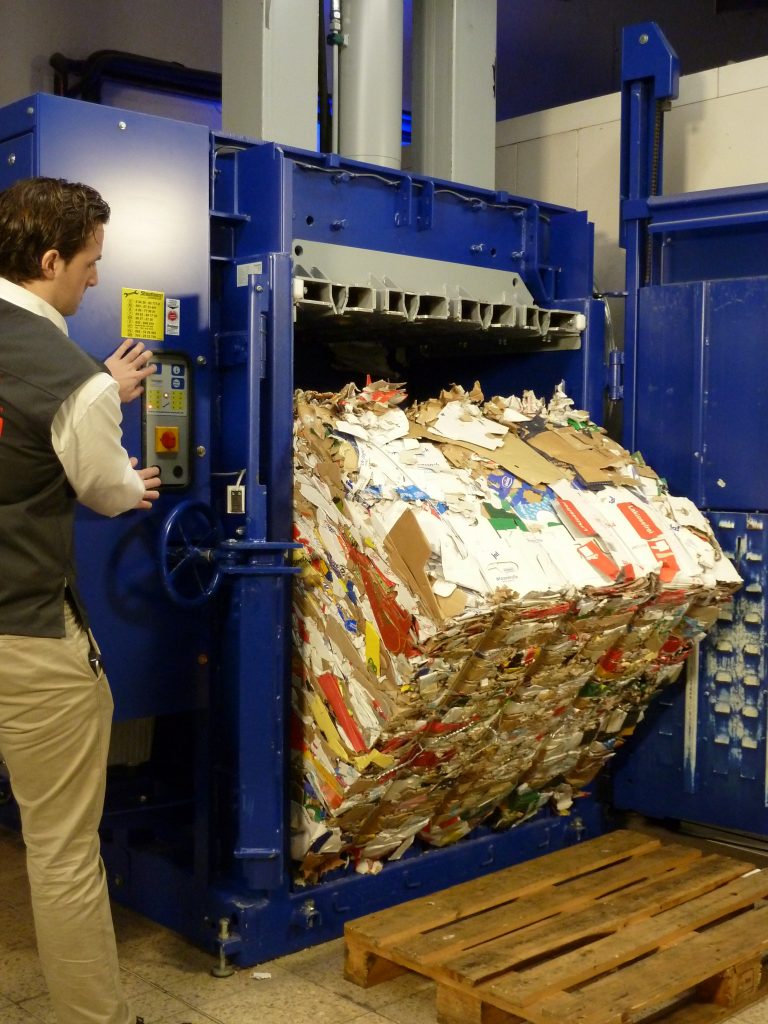 MAIN FEATURES
Power supply: 400 V – 50 Hz
Installed power: 4 kW
Pressing force: 530 kN
Travel: 890 mm
Weight: 2100 kg
Loading: 1192×575 mm
Cycle: 37 sec.
Bale weight: 400 kg
Bale dimensions: 1200 x 800 x 1100 mm
Wire binding
MATERIALS
Material reduced up to 90%
Savings in warehouse and transport costs