Fully automatic industrial press for the compaction of paper, cardboard, film, PET and allows the management of large quantities of material.
Thanks to the large loading mouth, the material can be inserted whole. Loading can be done manually or automatically.
The resulting bales are automatically tied with wire in perfect size for truck loading.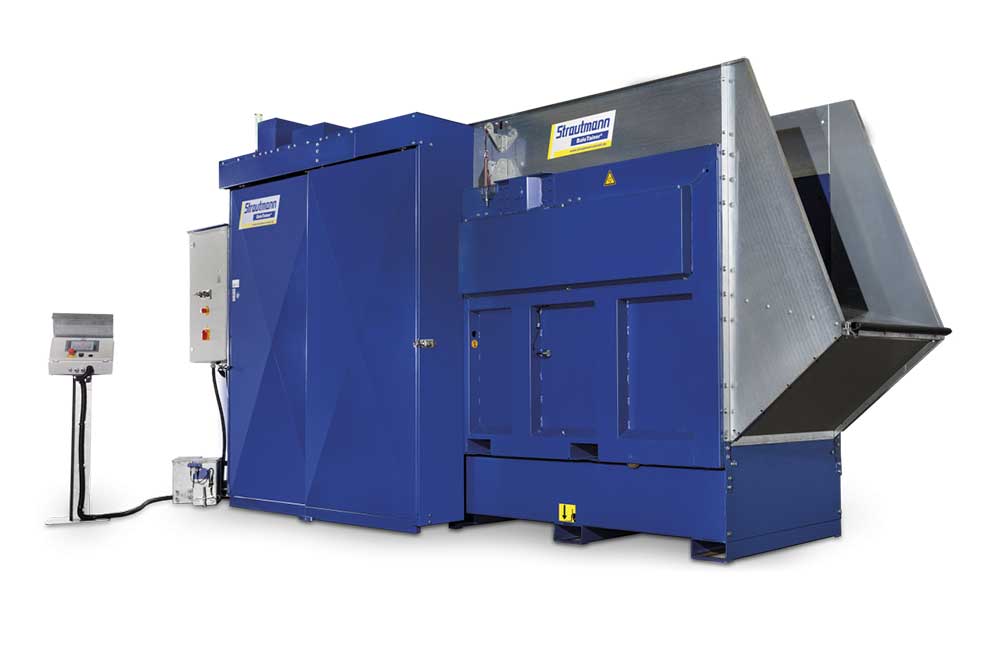 MAIN FEATURES
Power supply: 400 V – 50 Hz
Pressing force: 600 kN
Pression: 180 t/m3
Weight: 6000 – 8000 kg
Bale weight: up to 400 kg (3 sectors)
Automatic wire binding
MATERIALS
Paper and cardboard
Film
PET
Materials reduced up to 90%
Savings in warehouse and transport costs