For
AUTOMATIC PACKAGING LINES
Wrapping height detected by photocell
Designed for your company
Film carrier with MOTORIZED PRE-STRETCH (1 or 2 motors). Ratio up to 400%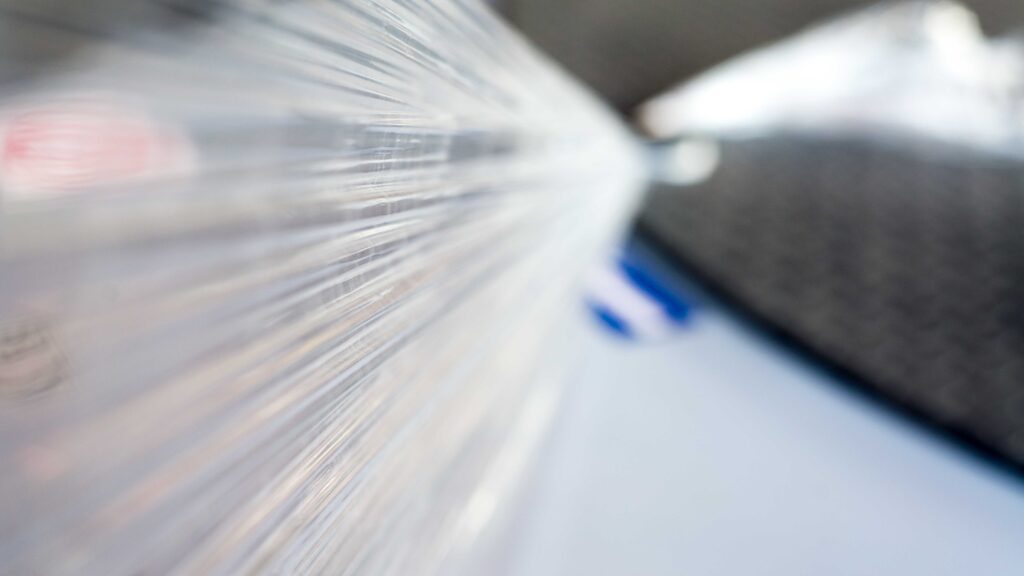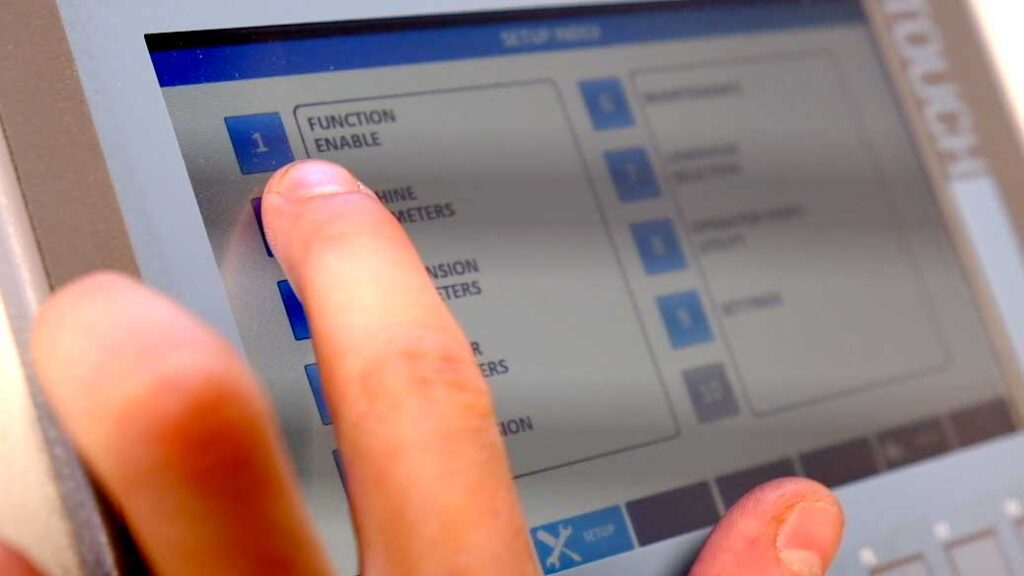 TOUCH-SCREEN control panel
Adjustable table, trolley, roller conveyor speed
Automatic film holder and cutting system
Protection fences and barriers
Integration with other machines
The use of advanced management systems, the ease of use of our programs thanks also to the Touch-Screen control panel, the possibility of integrating the wrapping machine with multiple additional devices and optionals make us sure that we can cover the most of your needs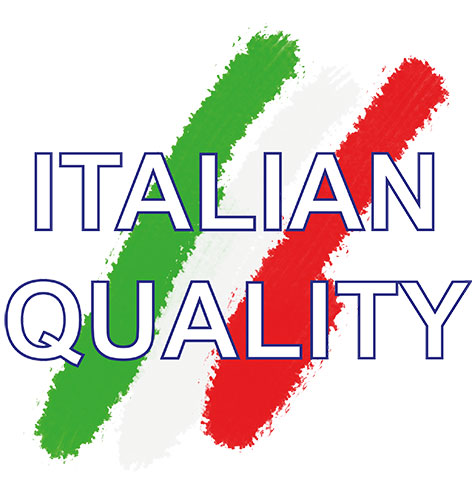 DESIGNED AND PRODUCED BY EFFE3TI
The automatic wrapping machines with rotating table (also known as pallet wrappers) are machines for the application of stretch film on product pallets in a completely automatic way, without any operator intervention.
The automatic machine is designed and built to be integrated into automatic wrapping lines, where the formed pallets are automatically transported to the wrapping machine (usually placed at the end of the production line), wrapped according to the parameters set in the programs, and finally ejected towards the last end of the production line where they will then be picked up for loading onto trucks and transported to their final destination.
The correct use of consumables is ensured by the motorized pre-stretch which allows the maximum saving of film and the right film tension to the palletized products, whatever their shape or weight.
The materials used, the conformation of the line and all the accessory products are studied on the basis of the customer's production needs.
The standard model is designed for wrapping, with stretch film, pallets with dimensions up to 1200 x 1200 mm with a load capacity of 2000 kg.
Pallet height detected by photocell
Table rotation speed regulated by inverter (adjustable rotation from 5 to 15 rpm)
Table stop position controlled by sensor
Film carrier speed regulated by inverter
Film carrier fall prevention system
Automatic film gripper and cutting system
Film pre-stretch with 1 or 2 motors
Touch-Screen control panel