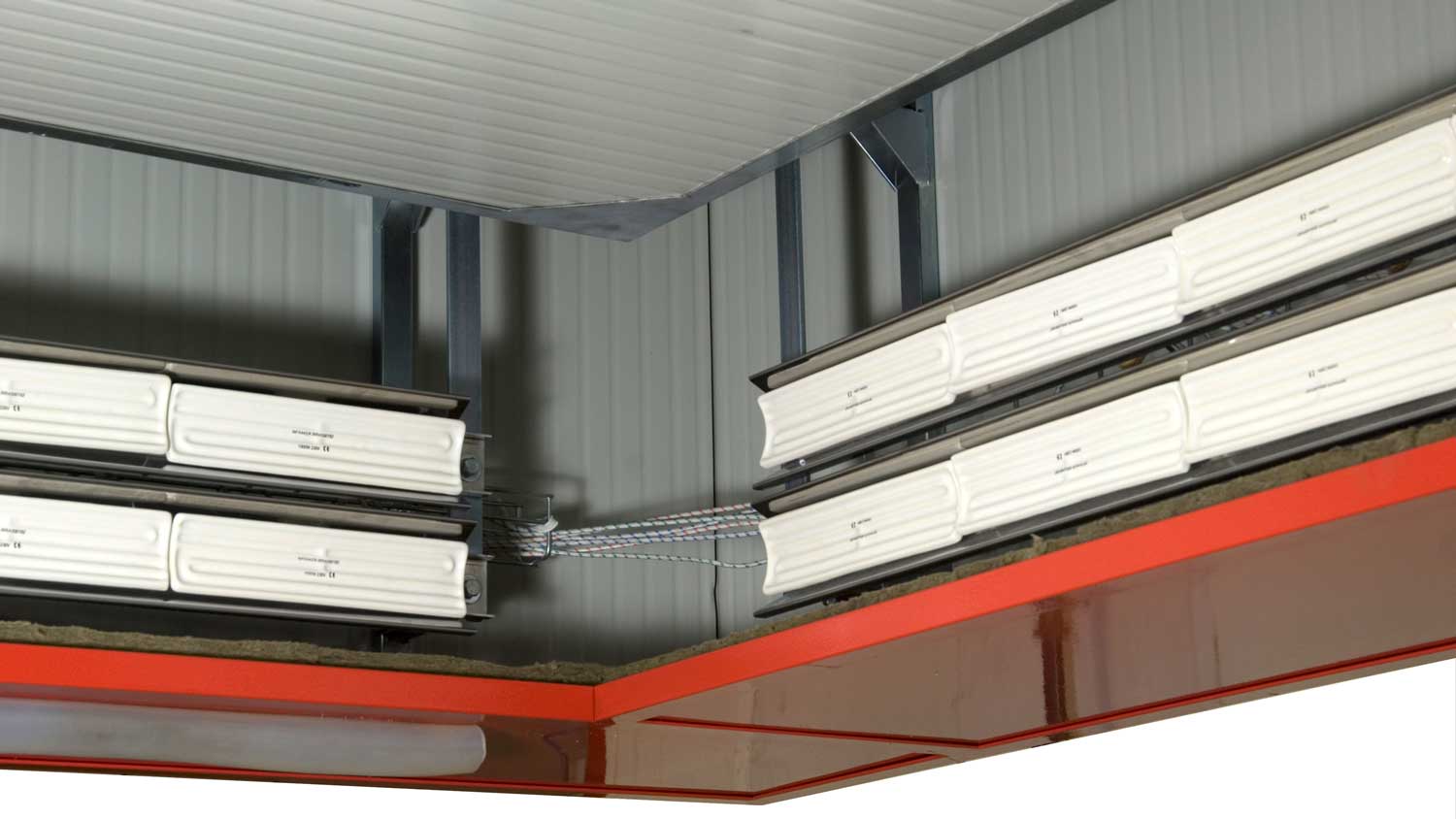 Heating system through RADIANT ELECTRIC PANELS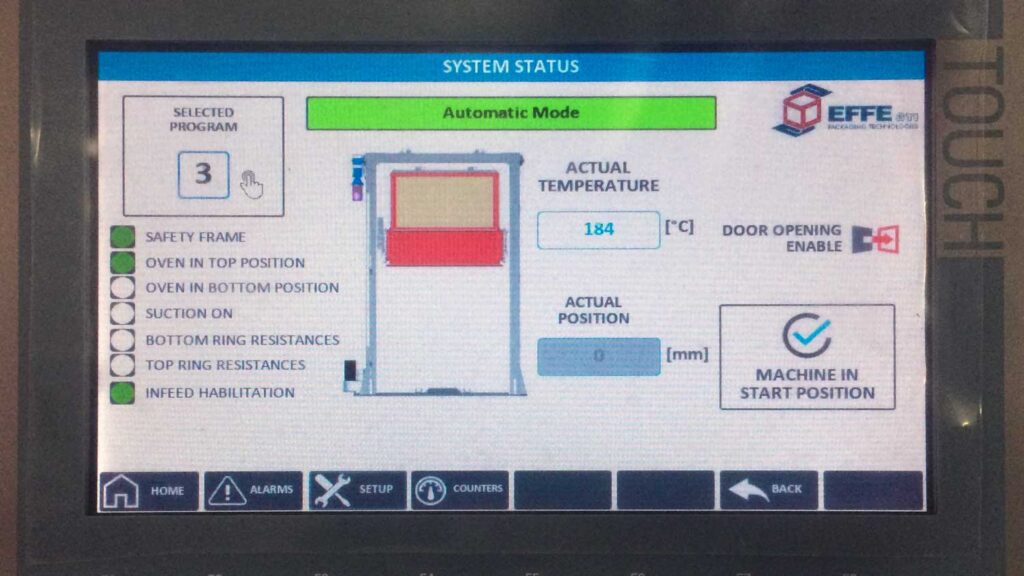 TOUCH-SCREEN Control Panel
SUCTION device to improve the anchoring of the film
In both versions, the TS32 oven can be integrated into automatic packaging lines, doubling the hourly production rate!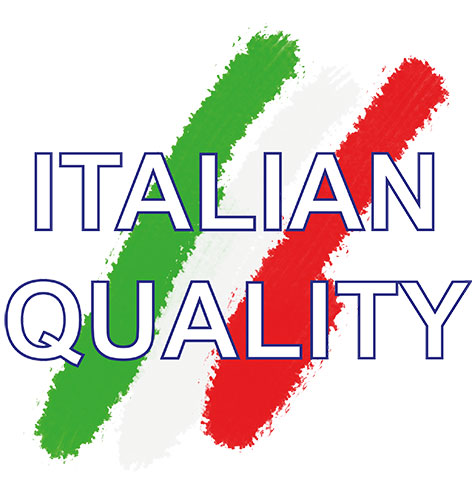 DESIGNED AND PRODUCED BY EFFE3TI
Electric oven for shrinking, suitable for packaging palletized products, to give them stability and good protection from atmospheric agents. The patented system of insulated hood with lower closure reduces heat dispersion and energy consumption.