With the new semi-automatic wrapping machine we give weight to your products
You can't see the difference … but it is there.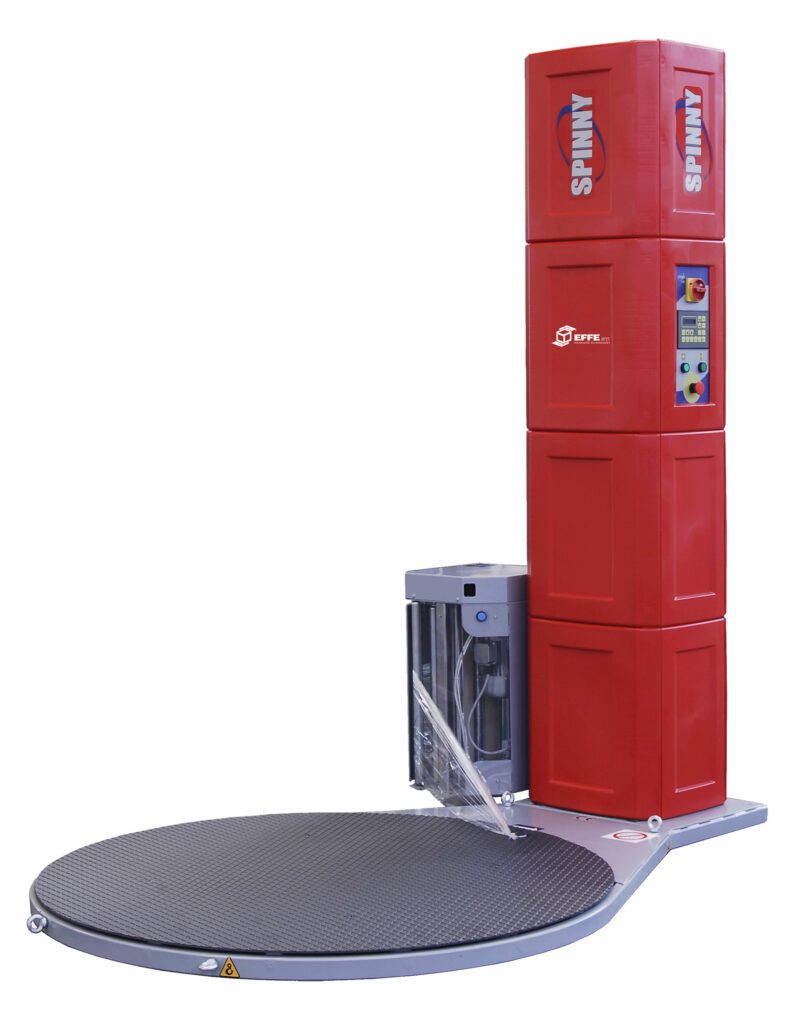 The increasingly important need to weigh the product has prompted Effe3Ti to create an integrated system of wrapping and weighing machine with display in the same space as a normal table wrapping machine.
Having the weight of the package available during the packing phase is useful for shipments, checks, cross-checks with data management systems.
With this system, data is made available to be communicated and stored without having to further commit additional spaces that can be used for other purposes.
From today no more machines fixed on weighing systems, no bulky and unsafe loading platforms.
The study through FEA calculations, the three-dimensional simulation of stresses and deformations, have allowed the creation of a self-supporting frame equipped with load cells for reading the weight, increasing the thickness of the rotary table by only 10mm. The weighing system equipped with six load cells is tested by a certifying body which ensures its accuracy and precision.
Do you wrap your product with a semi-automatic rotary table machine and want to add a weighing system? No problem, with EFFE3TI you can have it without having to take up any more space!
Contact us for more information