On a normal day, Tuatara Brewery (NZ) bottles, labels and packages 7,000 liters of its award-winning beer. Eliminating manual winding work has eased the pressure at the end of the line.
When Michael Bailey started as a warehouse worker at the Kapiti Coast Brewery, he wrapped pallets by hand, a process he describes as "a mission and a 1/2".
There were two people dedicated to this work at that time, one prepared the pallets and the other wrapped them by hand and then placed them on his line. But when the new brewing systems increased the speed at which beer was bottled and labeled, the stress began.
"We were starting to feel the pressure," admits Michael. While no stranger to the manual labor involved in the job, he notes that "hand wrapping was a struggle for new employees – they just couldn't keep up."
Investing in a Spinny S140 semi-automatic wrapping system was an easy decision to make.
Protected load
The biggest challenge in transporting liquids, especially if in glass bottles, is that the load must be securely attached to the pallet.
Previously, manual pallet wrapping was a balancing challenge. "The boxes moved a lot during transportation and some packages slipped," says operations manager Hamish Allan. "With the new system everything has changed".
"Spinny has different configurations for sealing and wrapping layers," says Michael, "everything is just preset so you can load it, tie it to the pallet, choose the setting. That's all".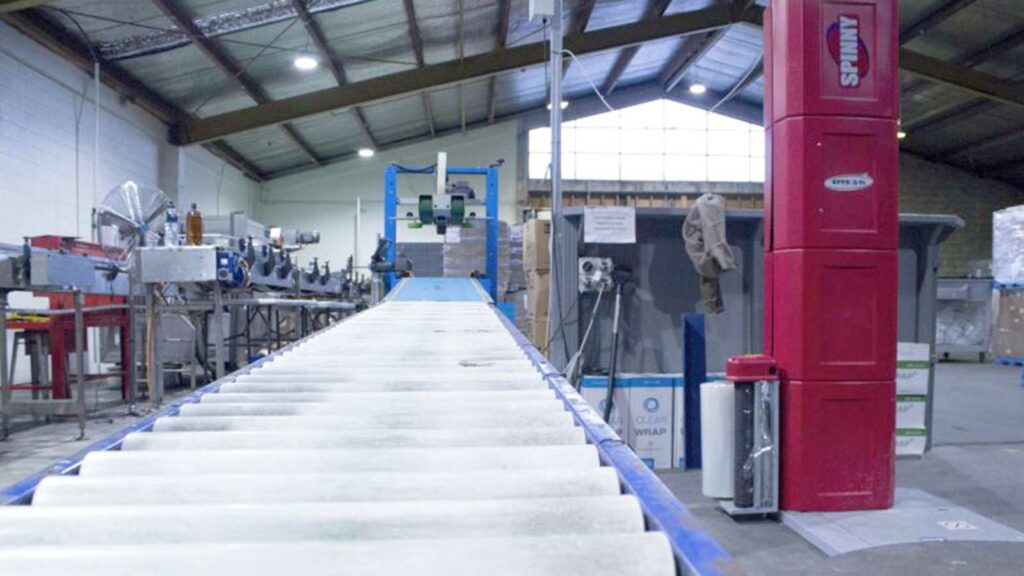 Time saved
Reaching the correct film tension to keep the product stable with the old system was a challenge. "It took a good two or three minutes to wrap by hand," says Michael. "Since the boxes could move in transit, it had to take much longer to pack. It was also necessary to avoid overloading the line and therefore it was difficult to be sure that each winding was well done. Spinny definitely saves us a lot of time – and stress. "
Job done
Spinny S140 Advanced allows four programmable wrapping cycles, perfect for distribution centers that ship mixed pallets.
"You can set the tension, you can program how many layers of winding you want," says Michael. "It's pretty much done, you do something else and come back when the car has finished. We save one person's work. "
A constant tranquility. Spinny's work was seriously tested in the 2016 Wellington earthquake. After checking the warehouse for damage, Tuatara was surprised (and delighted) to find that none of the bottles had broken.
"We haven't had any real damage," he says. "Some wine shops along the road have had product slips with the consequence of suffering a lot of damage".
This is an achievement worth making a toast for. Maybe with a good New Zealand beer.