The New Zealand food industry relies on Sealed Air's packaging solutions to keep food safe and minimize waste.
In the Te Rapa distribution center, where up to 70 pallets of packaging are shipped every day, the wrapping operations are entrusted to a new Spinny S140.
Sealed Air is a multinational company with over 25,000 employees in the 175 countries in which it operates. Although best known for Bubble Wrap, they provide a wide range of products. A high percentage of local shipments go to food producers and exporters. Fresh, processed or frozen, all foods require quality packaging to keep them safe and on the shelf longer.
In New Zealand, Fonterra is an important customer, receiving tons of plastic film for the packaging of its daily dairy products. Tegel is another big customer, as are charcuterie processors across the country.
After it was decided to replace the wrapping machine in use, the Spinny S140 was chosen. "It does a lot more than the other," says storekeeper Bruce Jones. "While the other wrapper was only on or off, up or down, this one has many more functions."
Spinny S140 is semi-automatic, a great advantage over the old pallet wrapper, as it allows for a range of programmable wrapping cycles. The stop of rotation controlled by sensors is useful for managing the various load sizes. "We do a lot of different little things," says Bruce, "and also some really heavy loads: the resin bag pallets can weigh up to 1500 kg."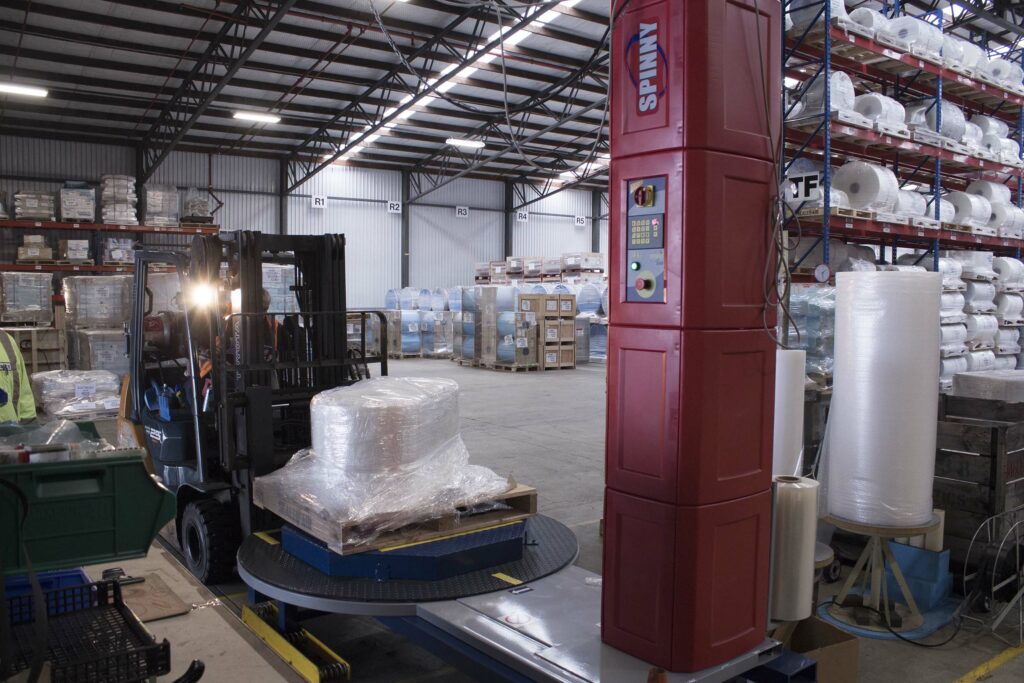 Want to know more about Spinny?
Contact us for more information