For some applications, a self-propelled wrapping machine is the best choice for wrapping pallets with stretch film. Oscar was born as a particularly versatile robot thanks to some of its characteristics that make it unique: first of all the patented traction system, which allowed us to produce a light and very performing machine.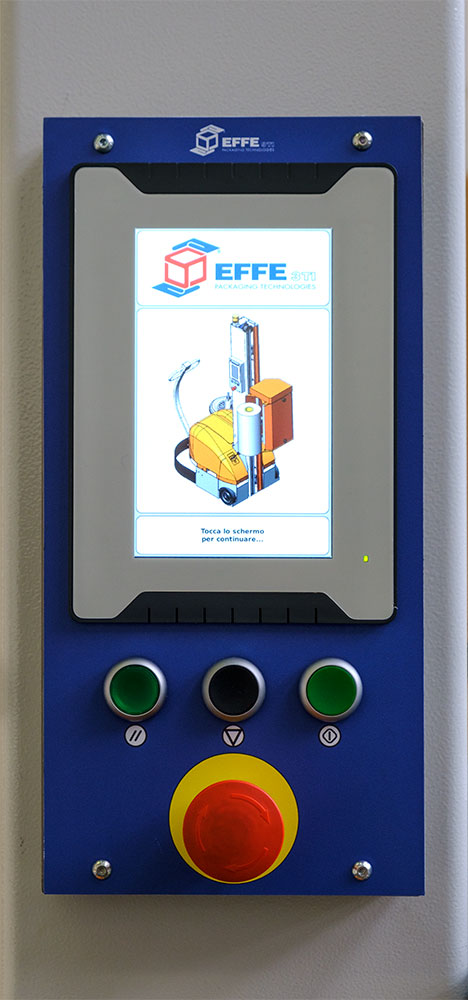 Furthermore, from today, you will find OSCAR equipped with the new TOUCH SCREEN control panel, which makes it even easier to use, performing and light!
Save even more battery and wrap even more pallets with one charge.
The OSCAR TOUCH panel also gives you access to all work options in a simple and intuitive way.
Like its predecessor, OSCAR TOUCH is also offered in three versions:
Contact us for more information