Managing fast food products is a job that requires speed and safety
A customer is responsible for the storage, distribution and transportation of products for the largest fast food group in New Zealand and needs to speed up the pallet packaging process to support the growing workload. Traditionally, the wrapping has always been done by hand or with small semi-automatic machines.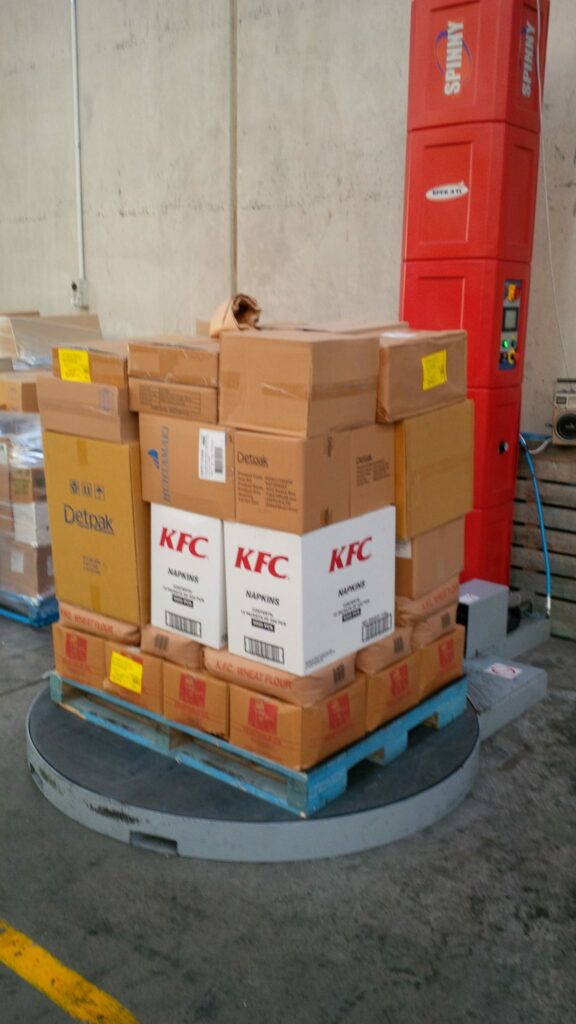 Solution
Universal Packaging, our distributor in New Zealand, supplied a Spinny S500 wrapping machine, equipped with an automatic film cutting and sealing system. The operator simply transports the pallet onto the wrapping machine and, without having to get off the trolley, activates the wrapping cycle via a remote control, thus eliminating downtime and speeding up all operations.
Result
This solution has increased throughput and eliminated the bottleneck in the packaging operation, allowing for complete and on-time delivery. In addition, it has significantly reduced film consumption and increased the consistency of the casing and the integrity of the load, reducing damage and product returns.
Are you interested in customized solutions? Our Research and Development Department is at your disposal!
Contact us for more information